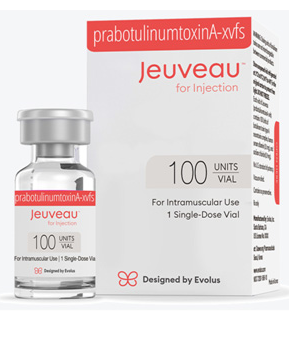 A Brand-New Neurotoxin Alternative to Botox!
For decades now, Botox has dominated the aesthetic enhancement industry – accounting for nearly 50% of all cosmetic procedures in the US alone! As the most well-known injectable neurotoxin, Botox only had slight competition from counterparts like Dysport and Xeomin – two slightly different formulations of the same botulinum toxin-A, famously the active ingredient which mirrors the mechanism of botulism to prevent the contraction of facial muscles – and in turn, prevent the formation of new wrinkles.
Well, for the first time in over 10 years, there's a new name in injectable neurotoxins entering the US aesthetics market, introducing JEUVEAU!
What is Jeuveau?
Juneau is a neurotoxin, with a chemical structure similar to Botox, that was recently approved by the FDA for the treatment of moderate to severe frown lines and glabellar wrinkles! Dr. Swift and his staff are excited to introduce their patients to what's being called the BEST Botox alternative to hit the scene, EVER!
With Jeuveau only have been introduced this spring, it is an exciting time in the world of aesthetics, as the possibilities for this new treatment are endless! As time passes, the FDA will be continually testing this amazing product and approving it for other modalities soon.
Definitely stay tuned, as things will be moving fast!
In the meantime, this product has been tested and provides amazing results, with little to no side effects!
For more information on Jeuveau, or to schedule an appointment to be one of the first patients to be treated, be sure to contact our office today!